Legal Politic of Corruption Eradication After the Prevail of the Amendment Act of Corruption Eradication Commission
Muhamad Rajab Fadli

University of Mataram

Evi Vardiyana Kusumawati

University of Mataram

Siti Salha Mazaya

University of Mataram

Saufi Hidayat

University of Mataram

Hariyanto Hariyanto

University of Mataram
Keywords:
legal politic, corruption eradication, corruption law
Abstract
The amendment on corruption eradication legal policy after the enacmnet of Act Number 19 Year 2019 Concerning the Amandment of Act Number 30 Year 2002 Concerning Corruption Eradication Commission derived pros and cons among legal expert and activis of anti corruption. This study aims to determine the political policy of corruption eradication after Act Number 19 Year 2019 in force. This research is a doctrinal study and using statute approach and conceptual approach. Result of this study showed that there is considerable change in the corruption eradication act includes: the institution of Corrution Eradication Commission subsumed as part of executive institution, internal supervision under Supervision Board, transformation of Corruption Eradication Commission employe become State Civil Servant. In addition, there are numerous augmentations on the duty and fuction of the Commission. Those changes impacted to the internal body of Corruption Eradication Commission, particularly toward its independence.
References
Buku :
Amiruddin dan Zainal Asikin. (2004). Pengantar Metode Penelitian Hukum. Jakarta: Raja Grafindo.
Lalu kukuh kharisma dan karlina Apriani.(2020). Kekhususan Tindak Pidana Korupsi. Mataram: Mataram University Press.
S.F. Marbun. (2018). Hukum Adminsitrasi Negara I (Adminstrasi Law I). Yogyakarta: FH UII Press.
Mahfud MD. (2006). Membangun Politik Hukum Menegakkan Konstitusi. Jakarta: LP3ES..
Jurnal :
Chandra Bayu. (2021). Transformasi Kelembagaan KPK: UU KPK Sebagai Kebijakan Pencegahan Korupsi di Indonesi. Jurnal Dinamika Sosial Budaya. 23 (1).
Nehru Asyikin, Adam Setiawan. (2020). Kedudukan kpk dalam sistem ketatanegaraan pasca diterbitkannya revisi undang-undang kpk. Justitia Jurnal Hukum Fakultas Hukum Universitas Muhammadiyah Surabaya 4(1): 126-247
Padmo wahyono. (1991). Menyelisik proses terbentuknya perundang-undangan. Jurnal Forum Keadilan Vol. 16. No. 29. April.
Tjokorda Gde Indraputra, I Nyoman Bagiastra. (2014). Kedudukan Komisi Pemberantasan Korupsi Sebagai Lembaga Negara Bantu (State Auxiliary Institutions). Jurnal Kertha Negara 2(5).
Internet :
ICW: Angka Penindakan Kasus Korupsi Semester 1 2021 Naik Jika Dibandingkan Tahun Sebelumnya - Data - Tempo.co diakses 24 April 2022 pukul 01:36 WITA
Peraturan perundang-undangan :
Undang-Undang Nomor 19 Tahun 2019 Tentang Perubahan Kedua Atas Undang-Undang Nomor 30 Tahun 2002 Tentang Komisi Pemberantasan Korupsi.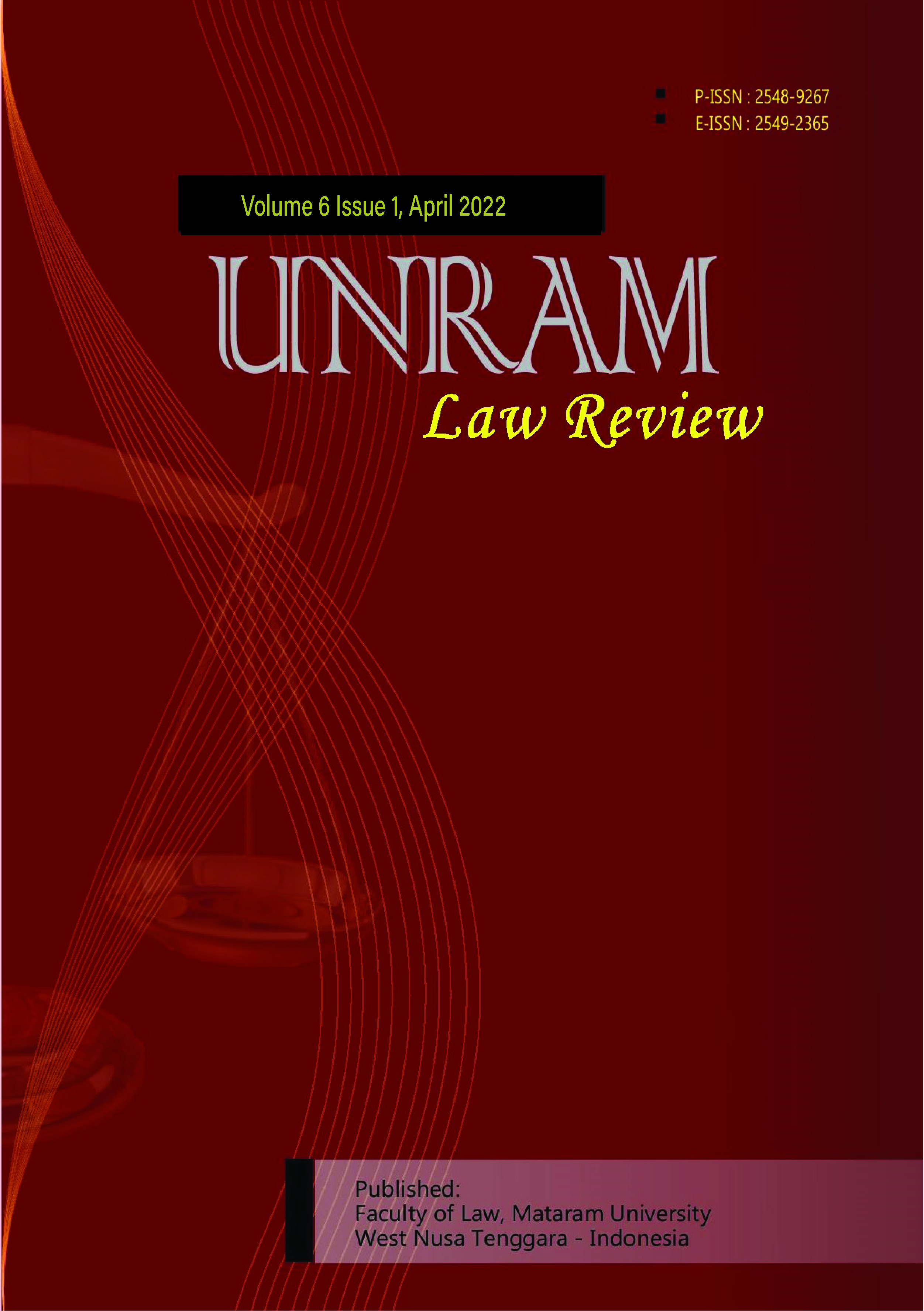 This work is licensed under a Creative Commons Attribution-NonCommercial 4.0 International License.
Copyright holder by Author