Paradox of Legal Politic of Regional Authonomy After the Enacmnet of Law Number 23 Year 2014
Rizal Patoni

magister ilmu hukum universitas mataram

Lalu Kholif Saputra

Ilham Ilham

Moh. Tohariadi

Zuarno Zuarno
Abstract
This study aims to determine the problems of regional autonomy after the enactment of Law No. 23 of 2014 which describes the paradox of the application of regional autonomy in Indonesia. The method used in this research is a statutory approach. The results of this study indicate that the main characteristic of implementing the principle of regional autonomy is the authority of local governments to manage their household affairs without intervention from the central government. The authority is in the form of independence and freedom possessed by the regional government. However, after the enactment of Law No 23 of 2014 there has been shift in the legal politics of regional autonomy. Previously, the legal politics that inclined to decentralization shifted to centralization, namely by withdrawing a number of regional authorities to the central government. The implication of this shift is the loss of regional independence and freedom to manage their household affairs.
References
Books
Bagir Manan. (2004). Perkembangan UUD 1945, Yogyakarta: FH UII Press.
J.B.J.M. ten Berge, et.al., (1992). Verklarend Woordenboek Openbaar Bestuur, Samsom HD. Tjeenk Willink, Alphen aan den Rijn.
Mahfud MD, (2006). Membangun Politik Hukum, Menegakkan Konstitusi, Cetakan Pertama, Jakarta: Pustaka LP3S Indonesia.
Suparman Marzuki. (2014). Politik Hukum Hak Asasi Manusia, Cetakan Kesatu, Jakarta: Erlangga.
Ridwan. (2011). Hukum Administrasi Negara, Cetakan Keenam, Jakarta: Rajawali Pers.
Journal Articles
Sani Safitri. (2016). Sejarah Perkembangan Otonomi Daerah di Indonesia, Jurnal Criksetra, Volume 5, No 9.
M Galang Asmara, Gatot Dwi Hendro Wibowo, RR.Cahyowati. (2018). The Authority of Formation Regional Regulation (Perda) Shari', ULREV, Volume 2, Issue 2, https://doi.org/10.29303/ulrev.v2i2.49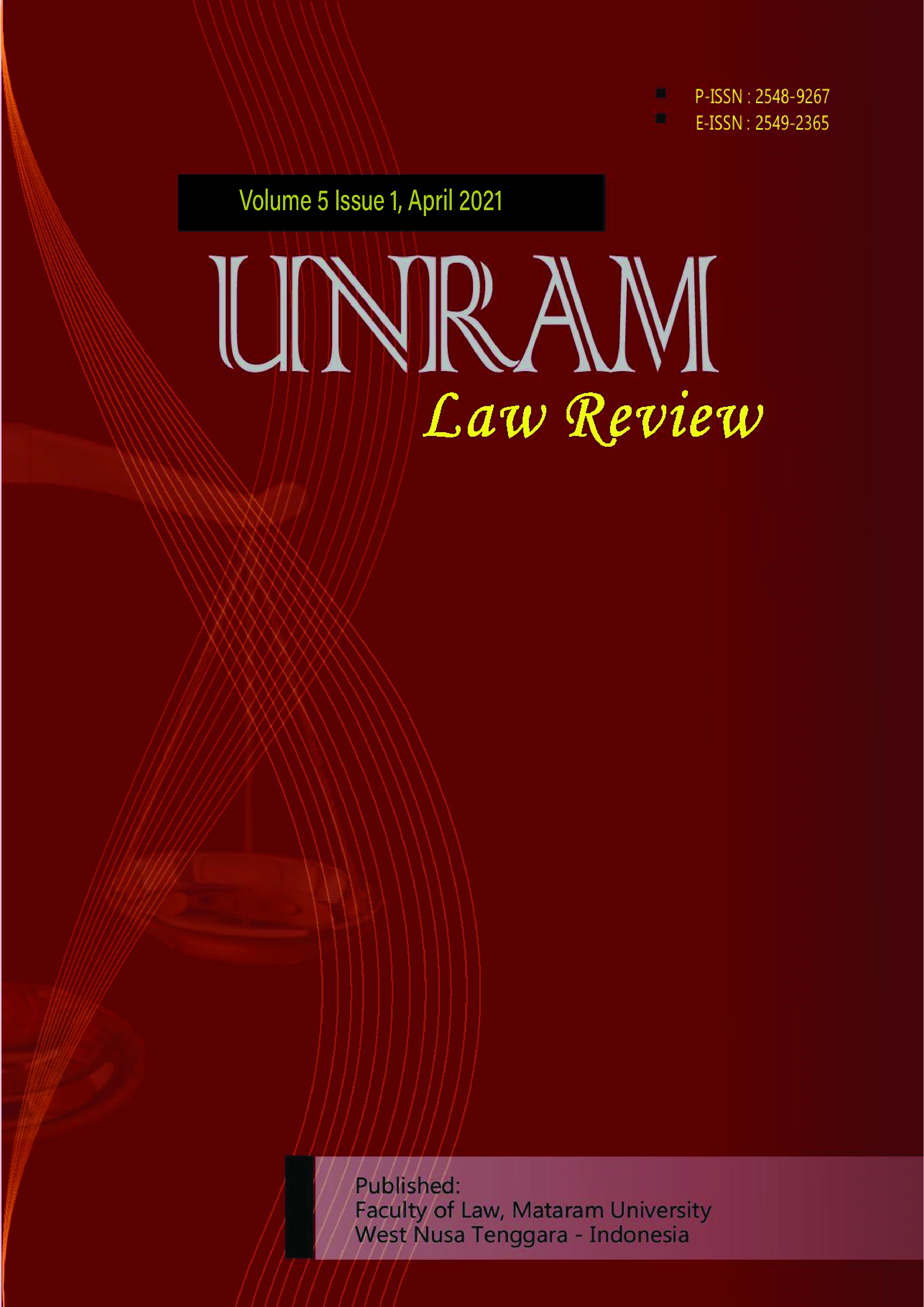 This work is licensed under a Creative Commons Attribution-NonCommercial 4.0 International License.
Copyright holder by Author