Credit relaxation Policy Affected by Covid-19 at Bank BRI Nogotirto Unit
Muhammad Jauhar Shiddiq

Universitas Muhammadiyah Yogyakarta

Danang Wahyu Muhammad
Keywords:
Credit, Covid-19, policy, relaxation
Abstract
This research purpose to determine the implementation of relaxation policies based on POJK No.II / POJK.03/2020 and to examine the apply the precautionary principle (prudential principal) after the issuance of POJK No.II/POJK.03/2020 on Bank BRI Nogotirto Unit. This is using empirical juridical method with qualitative analysis then inductive-verification testing is carried out on the latest facts contained in societyThe results of this show indicate that the implementation of the relaxation policy at the BRI Nogotirto Unit is in accordance with POJK No.II/POJK.03/ concerning 2020 National Economic Stimulus related to the requirements and procedures for applying for credit restructuring, namely the the debtor is experiencing payment difficulties (principal and/ or interest on credit), the debtor has good business prospects, shows good faith and is willing to fulfill credit obligations after restructuring. The implementation of the bank's prudential principle (prudential principal) after the POJK was enforced at the Bank BRI Nogotirto uinit by mapping the affected customers according to the categories regulated by POJK, carrying out a restructuring scheme based on the decrease in turnover due to Covid-19, conducting debtor survival assessment, application of 5C principles are Character, Capacity, Capital, Collateral and Economic Condition of as well as based on the principles of objectivity, independence, avoiding confiicts of interest, and fairness in implementing credit restructuring at Bank BRI Nogotirto.
References
Ismail, 2013. Banking Management From Theory Towards Application. Jakarta, Kencana Prenadamedia Group.
Binary Sihotang and Elsi Kartika Sari, (2019). "Restructuring as Rescue of Non-Performing Loans at Banks" 2, no. 23.
Soerjono Soekanto. 1986. Introduction to Legal Research. University of Indonesia Press. Jakarta.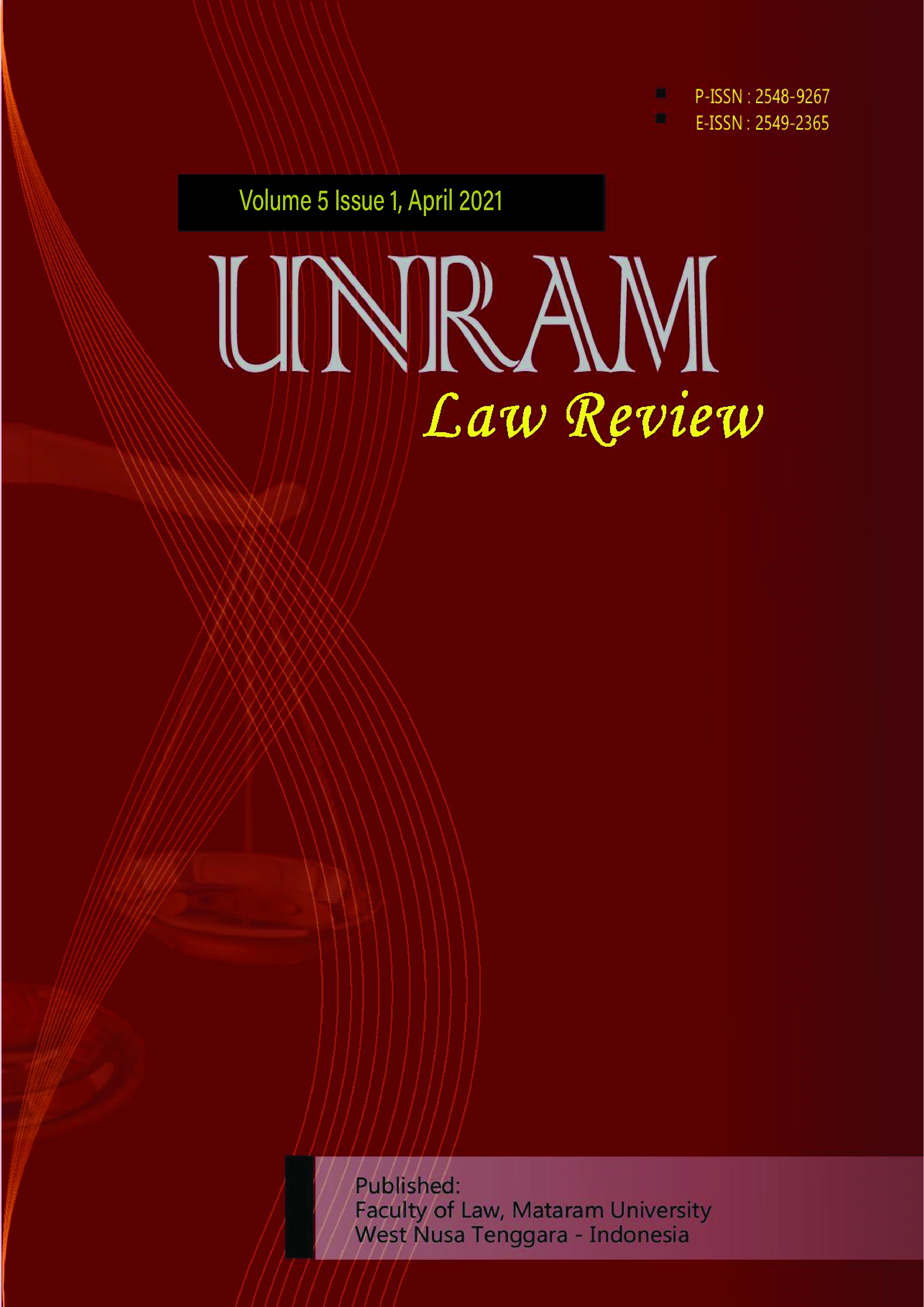 This work is licensed under a Creative Commons Attribution-NonCommercial 4.0 International License.
Copyright holder by Author