The Implementation Of A Judge's Decision On Returning Disputes Of Property Land Rights In Condong Island (Sulah)
M. Chairul Rizal

universitas bandar lampung

Recca Ayu Hapsari
Keywords:
Implementation, Judges 'Rules, Cases Condong Sulah Island
Abstract
This journal aims is to learn and analyse the judge's consideration in deciding the dispute in Condong Island, also to find out the implementation of Condong Island cases on judge's decision number: 41/ Pdt.G / 2019 / PN.KlA. the method of this research is using the juridical and normative approach by viewing legal problems as rules that are considered with normative juridical research where its carried out by studying the principles of law in undergraduate theory/opinion, as well as other related laws and regulation. The empirical approach is carried out by seeing and observing directly to the object of the research concerning the implementation of the judge's decision on the decision of Condong Sulah island case. The results of this research show that there has been a transaction between the plaintiffs according to the convention/reconvention defendant and defendant I, Defendant II, Defendant III/ Reconvention of defendants over the disputed land which located in the area of Tarahan village, Katibung district, south of Lampung regency, covering an area of 93,693 (ninety-three thousand six hundred ninety-three) square meters.
References
Books:
G. Kartasapoetra. A. Setiady. (1991). Hukum Tanah (Jaminan UUPA Bagi Keberhasilan Pendayagunaan Tanah,.
Gamal Komandoko. (2010). Ensiklopedia Pelajar dan Umum. Yogyakarta: Pustaka Widyatama
Mukhtar Wahid. (2008). Memaknai Kepastian Hukum Hak Milik Atas Tanah. Jakarta: Republika.
Journal articles:
Arba.The Making of Land Deed and the Registration of Land Rights Transition through the Inheritance by the Village Community and its Legal Implications (A Study in Sub District of Lingsar, the District of East Lombok,UNRAM Law Review. 4 (2).
Lokollo, L., Patty, J. M., &Saimima, J. M. (2020). Penegakan Hukum PidanaTerhadapPenguasahan Tanah Yang BukanHak Milik PascaKonfik Sosial. Jurnal Belo. 6(1), 101-125.
Tuti Susilawati Kartadimadja. (2020). Analisis Keabsahan Kepemilikan Tanah Oleh Orang Asing Di Indonesia (Studi KasusNomor : 9/PT.G/2018/PN.SKB). PALAR Pakuan Law Review.6 (1). 28-52. https://journal.unpak.ac.id/index.php/palar.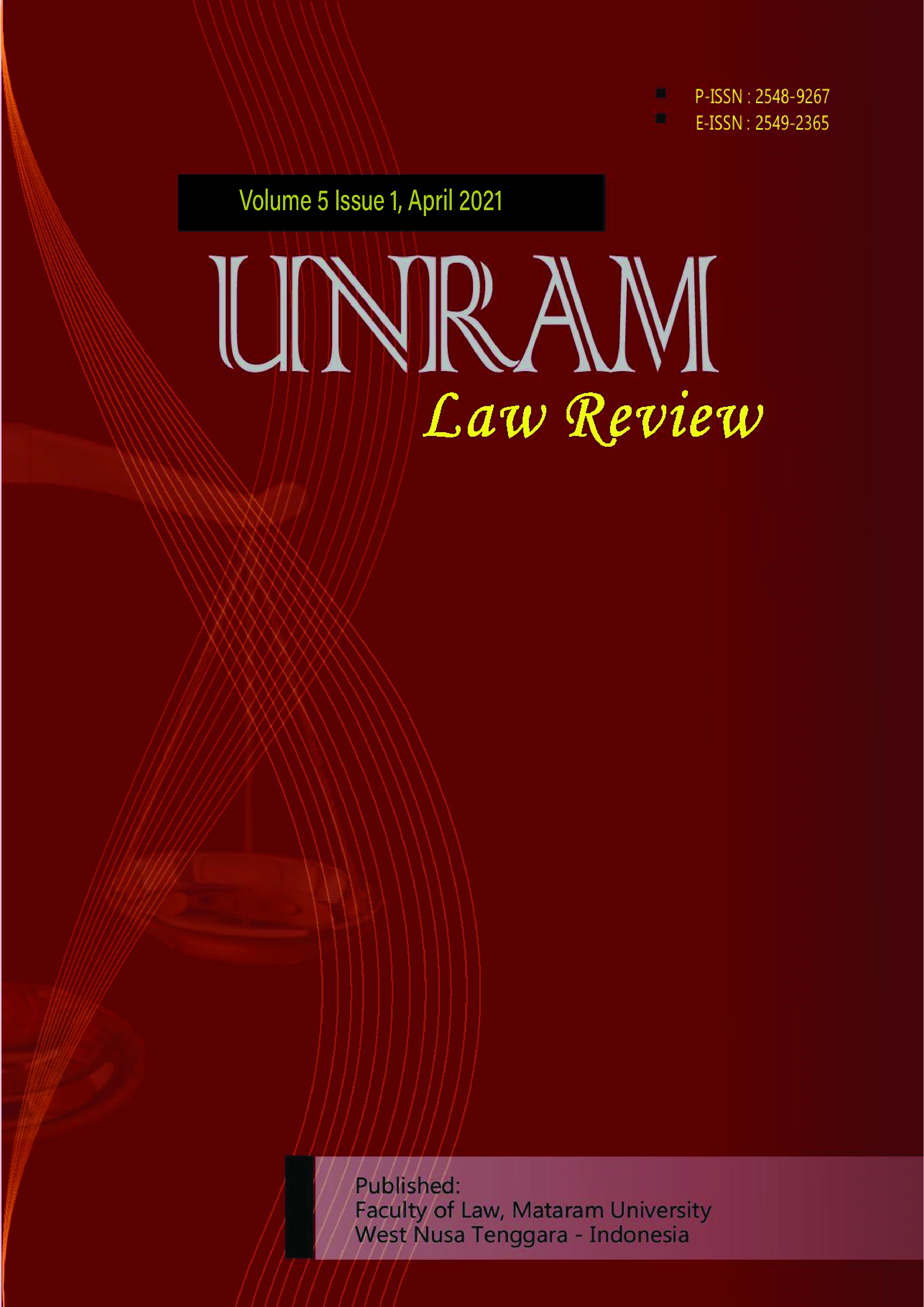 This work is licensed under a Creative Commons Attribution-NonCommercial 4.0 International License.
Copyright holder by Author