Implementation Of Social Security As A Form Of Assurance Of Workers' Rights In Obtaining Employment Social Security Protection In Indonesia
Achmad Johansyah

University of Indonesia

Siti Hajati Hoesin

University of Indonesia
Keywords:
Authority, Implementation, Certainty of Rights, Social Security, Civil Servant
Abstract
The authority to administer social security for ASN (Civil Servant) in Indonesia is an important issue that must be resolved as a form of active attitude in providing certainty of rights to social security. The emergence of regulations issued by the state through its current government has resulted in a difference in the acquisition of rights to social security for ASN and which institutions have the authority to administer it. The regulations are the ASN Law and PP 70/2015. The research aims to analyse the certainty of the authority to administer and acquire social security rights for ASN based on the laws and regulations governing the implementation of social security. This study uses a juridical-normative approach and is descriptive. Based on the research conducted, the results obtained are that the authority for administering social security for ASN in Indonesia is regulated in the SJSN Law and the BPJS Law, where two BPJS are authorised to manage social security based on SJSN, namely BPJS Health and BPJS Employment. This authority can also be seen from the legal principle of Lex Specialis Derogat Lex Generalis, where the authority to administer social security for ASN must refer to the SJSN Law and BPJS Law, not the ASN Law. The Constitutional Court Number 7/PUU-III/2005 also confirms that the implementation of ASN social security, which state-owned companies previously carried out, is contrary to the 1945 Constitution and has no binding legal force. The existence of different interpretations and practices of ASN social security protection that are not following the current SJSN creates uncertainty and the potential loss of rights to social security protection for ASN, especially JKP, which was born after the enactment of the Job Creation Law and PP 37/2021.
References
Bibliography
Satjipto Raharjo, Legal Studies, Bandung: PT. Citra Aditya Bakti, 2000.
Philipus M Hadjon, Legal Protection in the State of Pancasila Law, Bandung: Armico, 2003.

Regulations
Constitutional Court Decision Number 98/PUU-XV/2017
Constitutional Court Decision Number 47/PUU-XIV/2016
Supreme Court Decision Number 32 P/HUM/2016
Final Report of Analysis and Evaluation of Laws Related to Employment, (Center for Analysis and Evaluation of National Law, National Legal Development Agency, Ministry of Law and Human Rights of the Republic of Indonesia, 2018)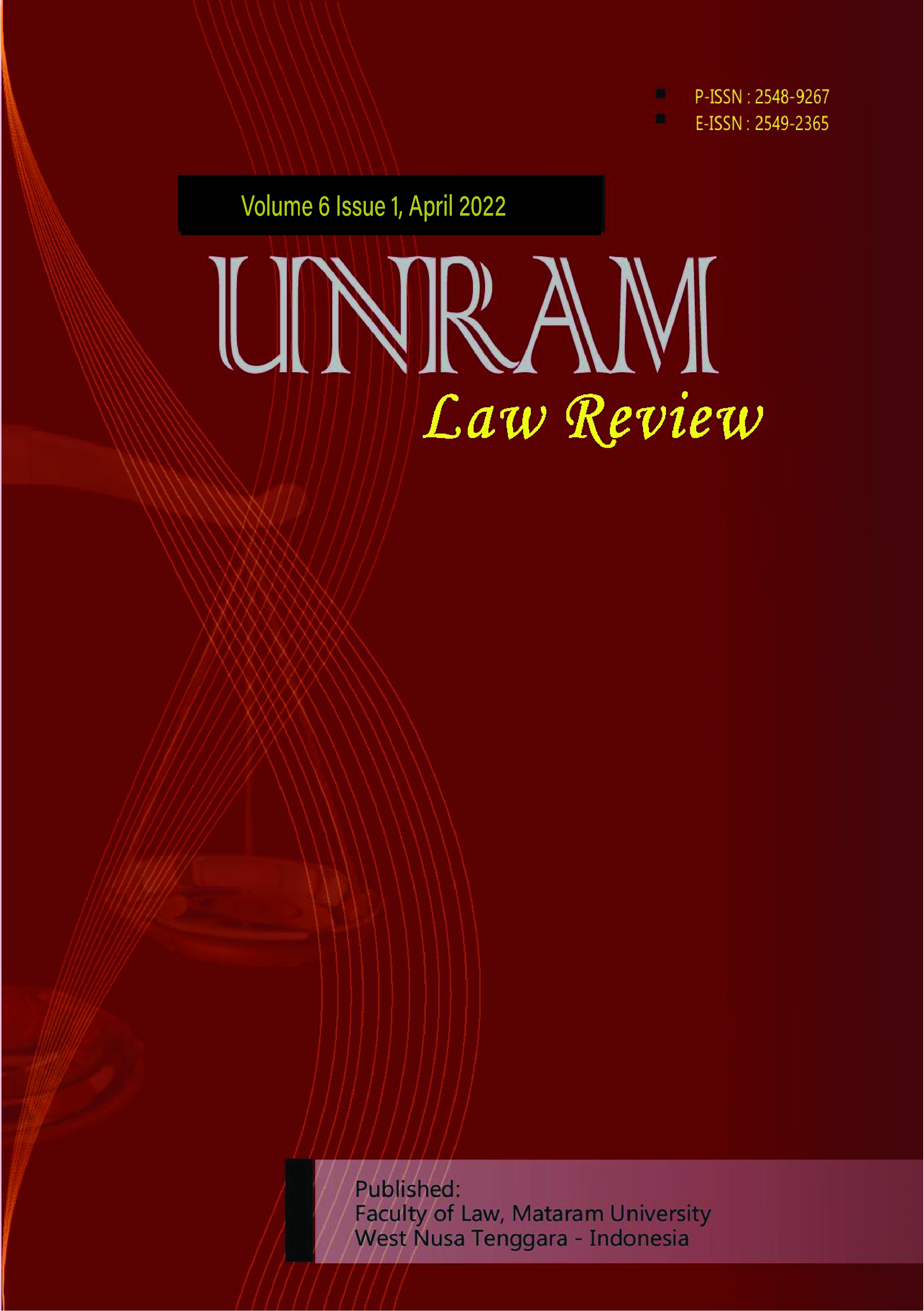 This work is licensed under a Creative Commons Attribution-NonCommercial 4.0 International License.
Copyright holder by Author